junior preparatory and theather school for children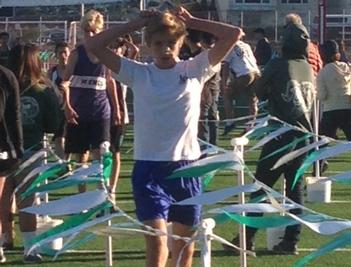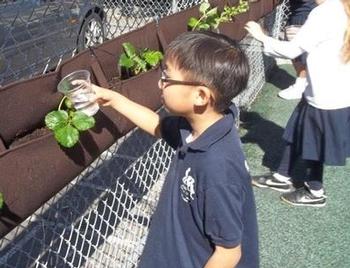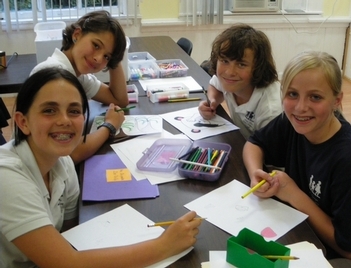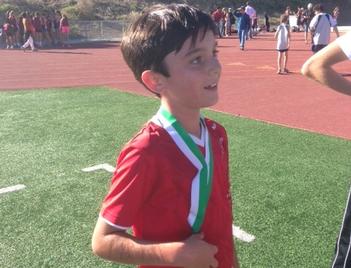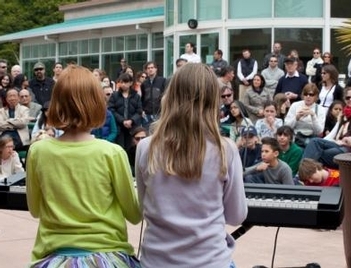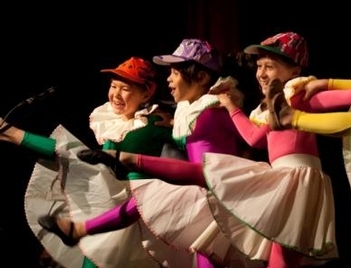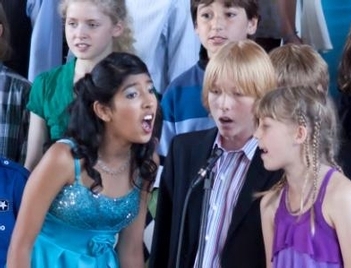 Founded in 1980, the Adda Clevenger School offers an accelerated academic curriculum plus a fully integrated performing arts program for San Francisco Bay Area school children grades K1 – 8.
Additionally, all students are members of the Adda Clevenger Youth Chorus, affording many upper school students the opportunity to tour nationally and internationally before graduation. Our curriculum stimulates, challenges and inspires students; our programs open as many doors as possible while providing students with the opportunity to develop their talents to the fullest. By eighth grade, students are well prepared to qualify for admission to college preparatory high schools.
News
TRACK: mcCanDO Track Meet @ Kezar Stadium - Apr. 2
Dear Track parents. Attached is the waiver form for the meet on Friday, April 25. The announcement is also attached. This meet is only for 1st through 5th grade. Please return all consent forms to Miss Sachi on the second floor. (If she is not present then please leave atop her desk.) All forms should be in by Wednesday close of day. We will determine what child runs what event. The meet is cost free, but we are required to provide adult supervision to help supervise the kids and run certain events.
· 5 adult volunteers to supervise students at waiting bleachers between events
· 5 adults volunteers to help run the track meet
This is a great meet for our younger athletes, a good introduction to competition.
Thank you,
Kevin Allen
Spring Arts Festival Schedule
Time
Event
Grades
Room

9:30am

Call Time

K & 6th

Boys: Music

Girls: Dance

10am-10:45am
Wizard of Oz
K & 6th
Stage

10:45am

Call Time

1st & 2nd

Boys: Library

Girls: Rm 1

11:30am-12pm
Hamelin Town
1st & 2nd
Stage
12pm-1pm
LUNCH
ALL
OUTSIDE

12:30pm

Call Time

3rd

Boys: Library

Girls: Rm 1

1:15pm-1:45pm
Snoopy
3rd
Stage

1:45pm

Call Time

4th

Boys: Rm 6

Girls: Rm 7

2:15pm-2:45pm
4th Grade Show
4th
Stage

2:30pm

Call Time

5th

Boys: Music

Girls: Dance

3:15pm-4:00pm
Sleeping Beauty
5th
Stage
Note: 1st & 2nd Grade will wear the school uniform for their costume; all others may wear free dress for the day.
Photos from Molière's The Sisterhood
You can find the photos of this year's 6th Grade play, "The Sisterhood" by Molière,
here
!
Thanks to Andy Segal for the photography.
Accolades
Adda Clevenger's teachers are exceptional in what they do. Setting high expectations for young students - in academics and kinetic pursuits - fosters an intense but playful environment. It is also a scientifically proven formula for the development of a flexible and strong mind and body. You don't have to be a genius to understand that schools where kids are sedentary, subjected to formulaic teaching, and offered little creative outlet are failing. Adda Clevenger flips that disastrous formula on its head. Too bad the US doesn't have the resources to follow suit.
- Tamara Straus, Senior Editor
Stanford Social Innovation Review
Center on Philanthropy and Civil Society, Stanford, CA
- .
Everything I've learned about child development the last three years has repeatedly convinced me all the ways that Adda is doing it right, and deepened my respect and admiration for the school. - Po Bronson, Parent
I went to AC [Adda Clevenger] from third grade thru eighth grade. I learned so much in those few short years that has stuck with me 20 years later. From reading novels like the Scarlet Letter at age 10 to going to the Ashland Shakespearean Festival every year. The teachers I had were more than teachers, they were like family. It was the best education I could have received, and helped me obtain the 4-year full academic scholarship I received to attend Fisk University. I only wish they could franchise the school and open one in Chicago, where I now live. - Tiffany Armstrong, Graduate
This terrific little school gave my three daughters amazing self-confidence, excellent vocal and dance training, and the academic skills they needed to get into three of the city's top high schools where they continued to perform in choruses and musical theatre productions. If you're looking for a nurturing school with high academic standards where your child can receive many extracurricular lessons in one location, this is the place. - Joanne Fox, Parent
Adda Clevenger absolutely nurtured the early intellectual and behavioral foundations of my career. Its multifaceted yet accelerated approach is exactly the preparation needed for the diverse and demanding world in which we live. - Rick Sheridan, Adda Clevenger '95, MIT '03, INSEAD MBA '10
I have been meaning to send you a brief note to say how impressed I am with the material the kids are covering in science with Mr Burkett (Dexter pronounces his name as Mr Brickette). I have been covering a lot of the same material in my degree (albeit to a slightly advanced level!) and what Dexter has been learning this year in his 1st grade science class is providing an excellent foundation for further study in science. - Abigail "Bob" Grahame, Parent
Adda Clevenger Junior Preparatory School has provided a warm and engaging environment for both of my daughters. Offering an excellent mix of traditional academics along with a unique lineup of the arts, music, drama and dance the school mixes up the school day creating a stimulating experience that keeps the children engaged. Using theater productions, dance and choir performances and speech and drama classes, the students and graduates of Adda Clevenger are intelligent, well spoken, articulate, engaged, and confident. The student body is kind, supportive and friendly to each other as well as respectful of the teachers and staff. It has been a terrific learning environment for both of my daughters who are very different from each other in the way they learn. My daughters are kind, intelligent, thoughtful, respectful and engaged students who enjoy going to school, because of the community of Adda. - Robin Hubinsky, Parent
Adda Clevenger is a hidden gem. We are very fond of the school and believe that this is the best school experience we could find for our son. The unique program with a focus on performing arts helps build confidence as well as a strong team spirit between the children. It also creates an environment in which the more traditional subjects like math and history can be taught in a compelling and motivating way. We love the nurturing, challenging and supportive environment of Adda Clevenger. - Monika and Mark Kerstens, Parents
I feel that when young people are exposed to such a wide variety of visual and performing arts they are bound to find something they are talented in and passionate about. Without such early exposure, many people probably miss opportunities to cultivate hidden talents and passions. After graduating from ACJP, I went on to perform in high school musicals and was a member of the chamber choir. In college I minored in music with an emphasis in vocal performance. Now as an adult I have season tickets to the Seattle Opera, sing in the Seattle Women's Chorus, and go to every musical, ballet, and symphonic event that I can. I have no doubt that it was ACJP that instilled in me my love for the arts. Not only does ACJP have an amazing performing arts program, it is coupled with unparalleled academic training. Students are treated like scholars and are provided with high expectations that prepare them for high school and college. I am so thankful that my parents chose to send me to Adda Clevenger. The only thing I regret about living in Washington State is that I will not be able to send my kids to ACJP one day! - Denise Yael Ozeri, Graduate
The varied, physically active days at Adda Clevenger are a perfect match for our high-energy son. We always feared school would be a struggle for him, but he says his teachers make learning fun. He takes great pride in his and his classmates' academic and artistic accomplishments, which have far exceeded our expectations. - Susie and Marc Litton, Parents